Women from different parts of the country were united today against the domestic violence during the million women rise march in London.
Today rally was the 10th annual march campaigning to end male violence against women and girls, and it was said to be the biggest international women and girls march in the Europe.
During the interview with the Journalism News Network, women participants mentioned that the rally will help to make their voice and concerns heard.
Most of the participants in the rally were from several women charities in and around London though some have come from as far as Nottingham city. The mood in the rally was jubilant and women participants hoped that violence against women and girls will end.
Women of different age group brought their music and whistles to make some noise.
Rally marched from Oxford Street to Trafalgar Square in London. This event was for women and girls though some men were also there to show their support by walking alongside.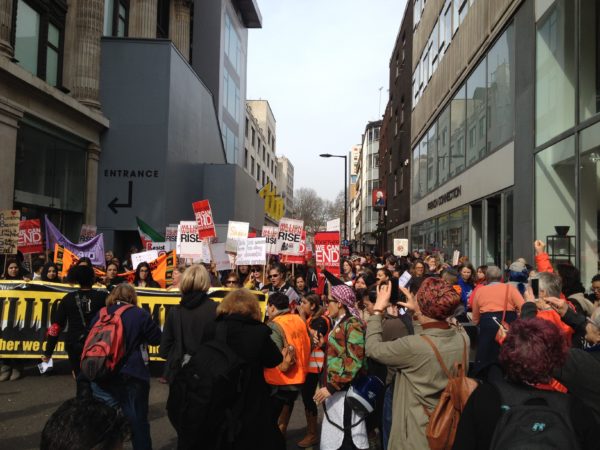 For light hearted fun series:
What Western Women think about Indian Men