Three North African teenagers have been arrested for assaulting two transgender women in the German city of Dortmund.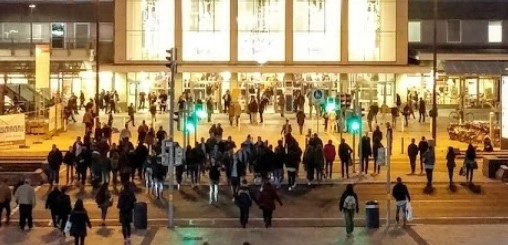 According to Yasmine and Elisa, the three young men propose them, but after they realized that Yasmine and Elisa are transgender women, they attacked them with stones.
'Within seconds, we were tossed around…and they took stones from a gravel bed on the corner and threw them at us,' said one of the alleged victims.
Speaking on the German broadcast channel, Sat 1, one of the victims spoke of their disgust of the nature of the attack. 'This is barbaric what they have done, they were barbarians!' said Jasmine.
Following an investigation, it was revealed that two of the teenagers are already known to police for past offences. The three North Africans have been put into custody, according to a police statement.
In 2016, in Germany, with stoning!
Yasmine said it was the first time in 30 years she felt unsafe as a transgender woman.
Many incidents of violence by migrants against German citizens has come to the limelight since New Year.
More than 1 million refugees entered into Germany in 2015 without any security check after Dr Angela Merkel  adopted open door policy.
More than 600 women were assaulted in Cologne on New Year Eve.
Germany enter middle ages – Transgender women STONED by African migrants https://t.co/YwXTceAVfW #Juncker #Merkel pic.twitter.com/qjePAhNnMa

— Journalism News Ntwk (@jnewsnetwork) January 16, 2016
Similarly other recent attacks included at leisure centre in Bornheim where Syrian teenagers assaulted German girl in the swimming pool.
North African Migrants Stone Transgender Women in Germany https://t.co/xtt9cfc8qb

— Tabitha Bliss (@BlissTabitha) January 16, 2016