[WPCR_INSERT]
Review about the icliniq.com  from Orane Healthcare India Pvt Ltd.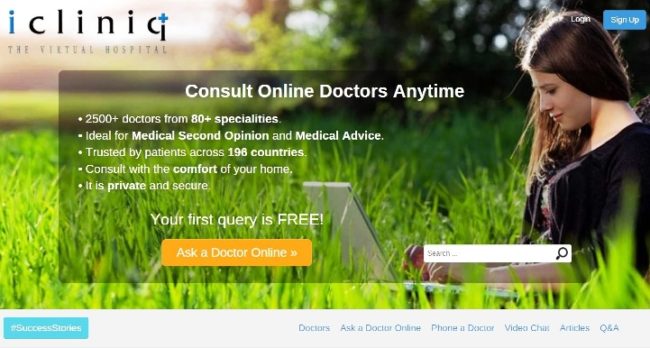 I used this service on the 4th Sept 2017 due to an emergency and found it not only overpriced but also quite unsatisfactory and sneaky.
Often people want the second opinion and in an emergency, people want urgent advice.
All that glitters (Apple) is not healthy and tasty
The reason I stated that this service is sneaky because on the home page website mentions your first query is FREE and interface of this site is appealing and instead of asking money first it straight asked you to fill up the information about the health issue. You start filling the information and finally, when it comes to sending the query to the doctor (by now you would have already spend 20-30 minutes in drafting your health query) it shows you the message that FREE query will take one week or more but for a quick reply, you need to pay.
I have already spent almost half an hour and decided to pay thinking at least if it can help sort the situation and it charged me 15.43 Euros.
Free Yoga for the Indian government employees
Now the reason I said it was unsatisfactory that doctor reply was short and hardly explain anything about the issue. When I send a reply to the doctor to further explain the health situation and the basis of diagnosis again reply was short few lines and not clear. By the time I wanted to have more clarity website shows now you need to pay more for getting the clarity???
Worst things was that the diagnosis which was suggested to us via icliniq doctor came out the wrong and actual problem was something else.
I later tried some other online services where not they were quite economical but also doctor called us back on mobile and discuss the situation in detail. So my review of this business will not be even one because it was my time waste, money waste and wrong diagnosis and no customer service.
The only thing positive on this website is it looks professional which in reality is exactly the opposite. I don't believe any business can run in the long run with unprofessional services whose only aim is to make money by sneaky practices.