(PRESS RELEASE) The Angel Film Awards founders Rosana Golden and Dean Bentley are pleased to announce official jury panel which includes many celebrities such as the 2017 jury president Guy Siner (British & International) actor; The AFA host and jury member, Italian actress Antonella Salvucci; French actress Eliza Calmat; Russian actress Vassa Kuzmina and Dutch actress Charlotte Quanjel.
Dr. Martha Hart (Canadian) best-selling author & award-winning filmmaker & a producer who is also the founder of the Owen Hart Foundation will be the goodwill ambassador for the 15th Angel Film Awards.
The event will start on the Monday 4th December at 13:45 with the 'Open Press call' at the Art Novo Press Lounge at the NOVOTEL Hotel.
The Angel Film Awards is held in the Principality of Monaco, known as one of the most elegant and glitzy affairs, gaining it the reputation of the jewel in the crown of the film festival circuit.
The festival line up consists of 18 premiere films and 6 screenplay nominees from around the globe have been officially selected for the Angel Film Awards.
"IN WONDERLAND" Written by Summer Starrs (USA)
"ANCHOR BABY" Written by Ran Jing (USA)
"COUNTRY INN, DEAD AND BREAKFAST" Written by Tina Czarnota (USA)
"SEA DOGS" Written by Robbie Moffat (UK)
"LETTERS TO APRIL" Written by Amanda Brennan (UK)
"DISDAIN" Written by Mike Colquhoun (France)
The Angel Film Awards is the only film festival in the world that celebrates non-violent film!
Journalism News Network is proud to be associated with the 15th Angel Film Awards as its official media partner.
The Angel Film Awards – Monaco International Film Festival is a non-profit, independent and non-governmental event. The festival celebrates peace, love, harmony, positive energy, and the art of making movies!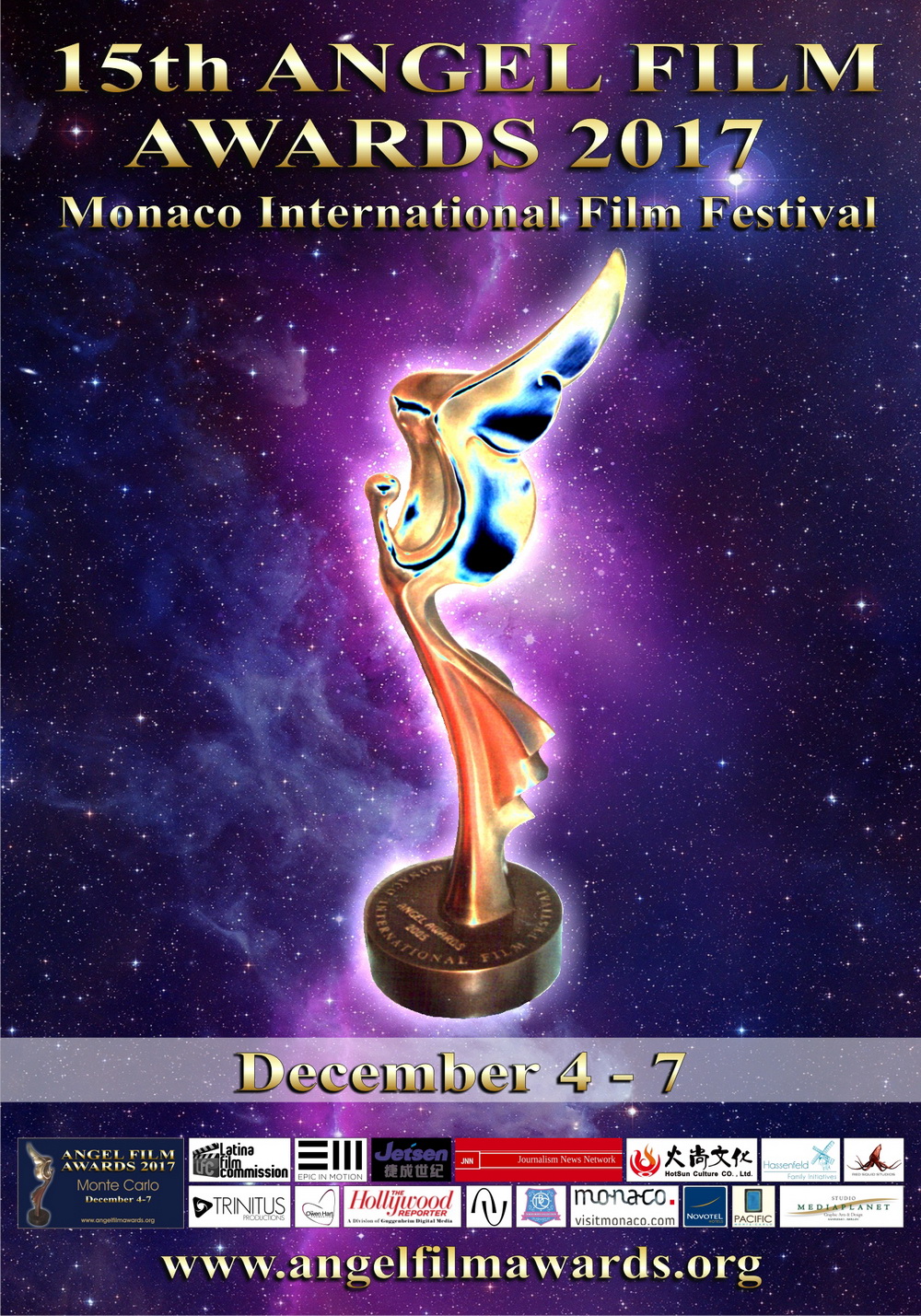 21st Century Icon Awards Interview founder